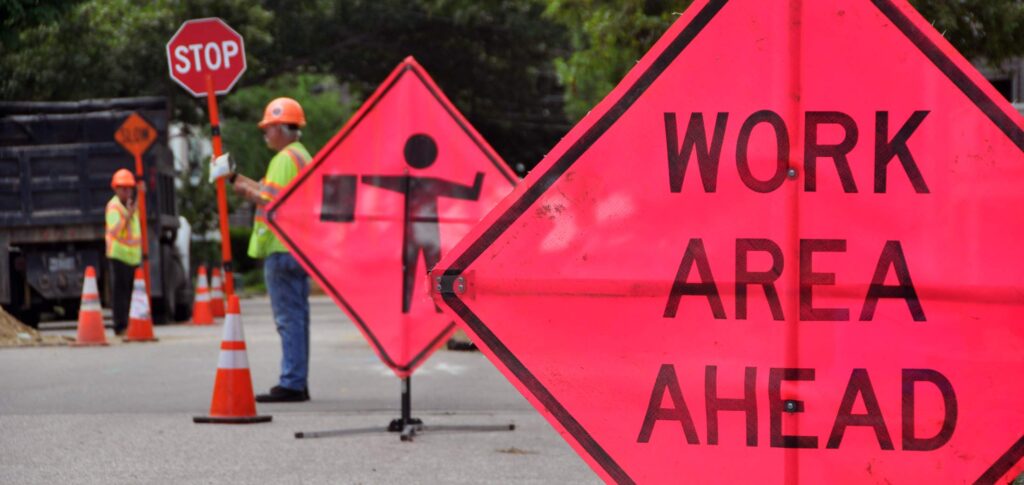 There's roadwork ahead. The man in the orange reflective jacket turns his sign to 'slow' and there you go, into the worksite. As you reach to roll up the windows, you notice something is different. You can hear the crew chatting about last night's game. This is the worksite of tomorrow. Welcome to the Zero Emissions Worksite.
What is a zero emissions worksite?
The Zero Emissions Worksite is a worksite where electrification technologies – such as ePTOS and eAPUs – are replacing fuel engines and generators to run small auxiliary equipment like water pumps, welders, and compressors, as well as large platforms like cranes, service trucks, step vans and bucket trucks.
Many worksites, this type of equipment draws power off an idling engine to work. A service truck idles for cab AC, export power, mini-cranes, and more. Using the truck's engine to power equipment is neither economical nor environmentally sound. Idling a heavy-duty truck engine to simply run a crane is like watering your flowers with a fire hydrant.
The first real solution: Viatec's 'Smart' Family
Viatec's 'Smart' family of products – SmartPTO, SmartPX and SmartAPU – allow customers to accomplish environmental sustainability goals with an economical solution. "Smart" products provide a safe experience for the operator and those around them. They can be monitored proactively, supported, adjusted, or upgraded remotely, and are universal, configurable, and transferable.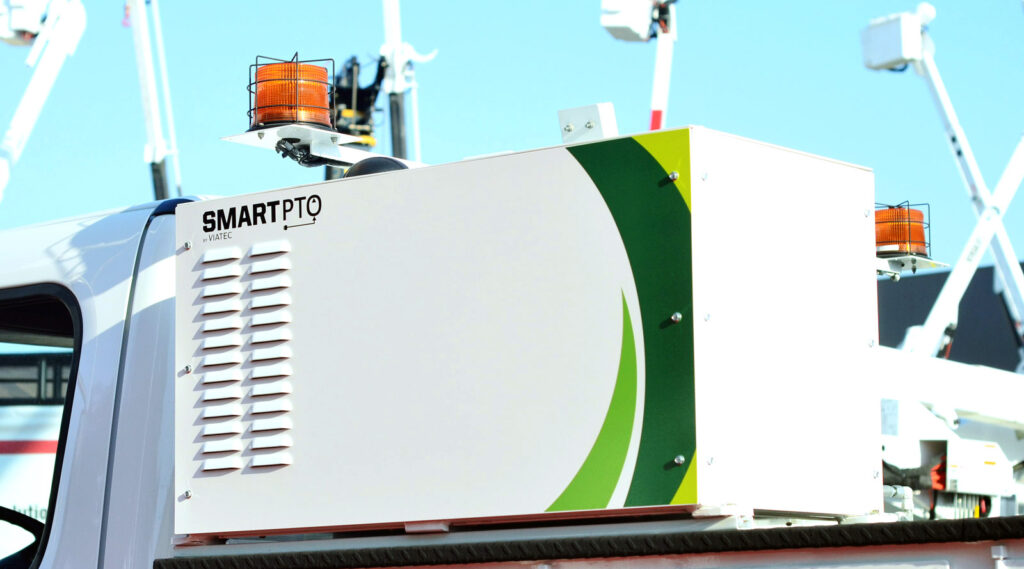 Viatec's electrification solutions are scalable to support multiple programs, applications and industries. They can be used in both wet and dry applications, including remote areas where there is no electricity access. In addition to high efficiency hybrid electric motors, modular architecture allows for customized solutions to meet each company's unique needs.
The Results
The benefits of a Zero Emissions Worksite are undeniable. Vehicle downtime and maintenance are reduced while vehicle engine life is extended by 20%-30%. Operators will have a safer worksite and a quieter impact on their community. Companies will have lower operating costs, save fuel, reduce their emissions, and tackle their ESG goals immediately, a win-win for the world.
The Zero Emissions Worksite isn't the worksite of the future – it's attainable now. Viatec's Smart family of products provides electrification solutions that are easily integrated into existing or newly designed trucks, vans, and more. The Zero Emissions Worksite is easily accessible to you.