The Electric Utilities Fleet Managers Conference (EUFMC) is an annual event that showcases the newest tech and offerings to utilities across the country. Our first year at the event was highlighted by our flagship product, SmartPTO making it's debut in muliple showings from names that have presented at the invite-only show for years.
SmartPTO is an electric power take-off unit, providing plug and play hydraulic power that enables zero emissions worksites on vocational vehicles. It can be retrofitted to eliminate idling on a fuel driven bucket truck, or can power work on an all-electric bucket truck to perserve chassis battery and in turn travel range.
Where was SmartPTO at EUFMC?
Terex Showcases SmartPTO on First Production All-Electric Bucket Truck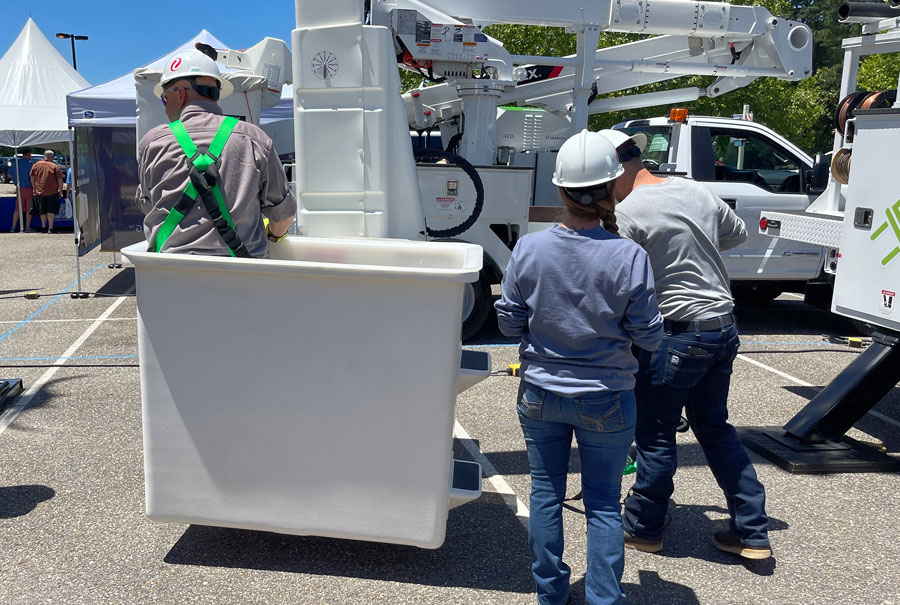 Front and center during the drive through portion of the show, Terex Utilities debuted the first production all electric bucket truck to come to market at this years show! SmartPTO powers the 55ft Optima boom that took attendees up above the event to demo the quiet ride at the Terex show space. Electric chassis have limited driving range so using SmartPTO to power work functions alleviates range anxiety by preserving chassis battery.
Viatec Show Space: SmartPTO Powering Terex 48ft Boom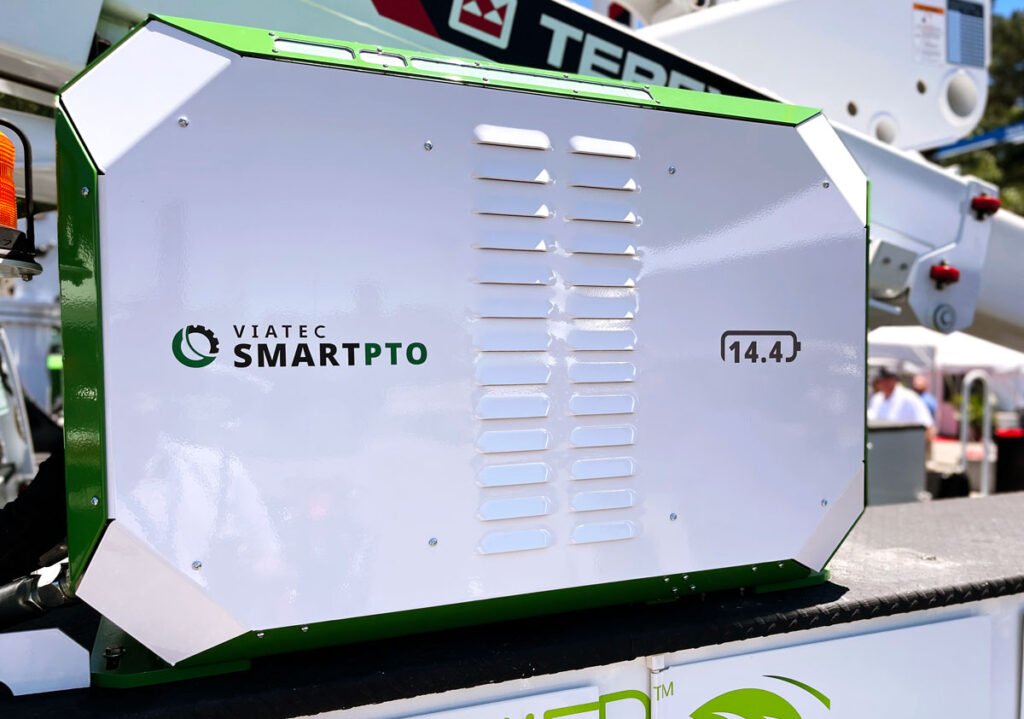 In our first appearance at EUFMC we brought a Terex upfit to our showspace, work-ready with SmartPTO installed. This F600 with 48ft boom only requires our medium sized 14.kWh battery to power it's workday.
SmartPTO on Versalift Upfit in Drive Through and Show Space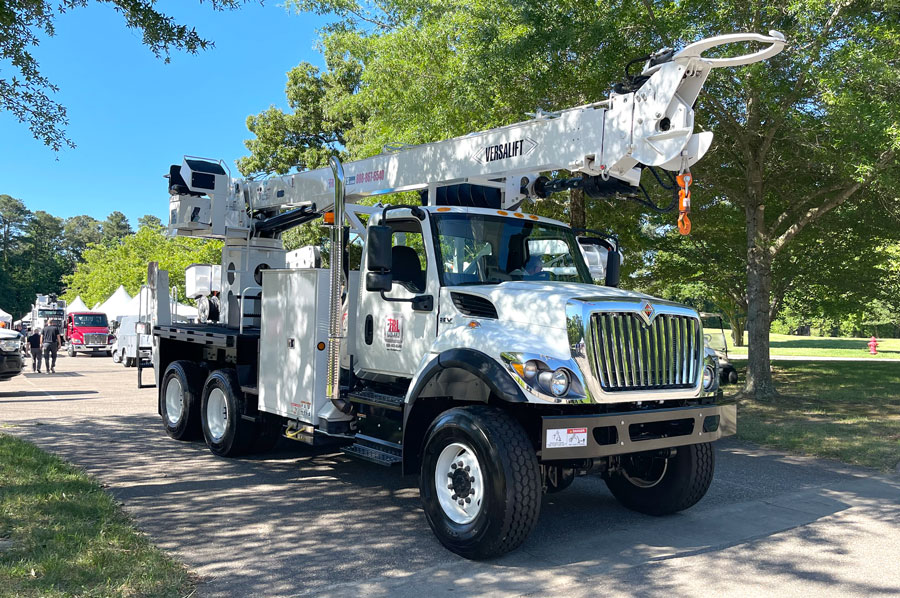 Versalift also brought SmartPTO through the drive through segment of the show and in their showspace. Versalift was one of the earliest adoptors of the system as an upfitter for utilities across the US.