With Utility Expo 2021 behind us and the release of our new product SmartPX, we've come to realize a new stage in development towards our mission to end idling. We are proud to announce the newest member to the Viatec's Board of Directors, Mike Allison.
Mike Allison joins Viatec's Board of Directors as the Utility Industry Advisor. Mike brings over 40 years of knowledge and experience in the utility industry, a vision for where the industry is going, and the practical expertise to help guide Viatec to deliver the solutions the industry needs. Mike Retired from Duke Energy in July 2021, where he most recently served as General Manager, Duke Energy Fleet Services, and was an inspiration for two Viatec Products before his retirement: SmartPTO and SmartPX. The Viatec team has known Mike for the past four years and is excited to have the opportunity to continue to work with him.
When SmartPTO made its debut in the utilities industry, we had the privilege to pilot the system with the team at Duke Energy. Mike Allison headed up the project and endorsed SmartPTO's use on a handful of 55ft material handlers on Freightliner chassis. After the initial pilot was successful, Duke Energy and Mike announced a plan to adopt SmartPTO to electrify their material handler fleet.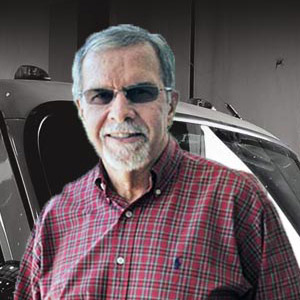 "Compared to other plug-in electrics, this unit was quieter, more responsive and much simpler in design. When we saw that, we thought this is a viable path to electrifying all of our bucket truck fleet."

Mike Allison, Former General Manager, Duke Energy Fleet Services