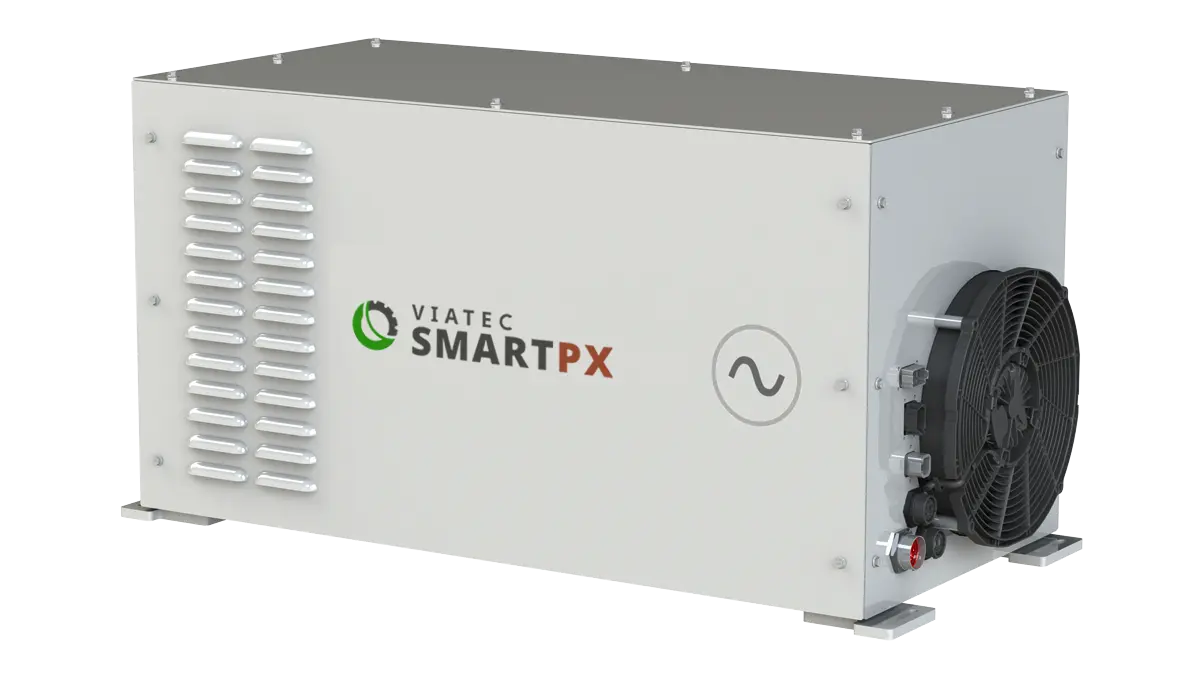 Go from diesel to electric with ease
A drop-in replacement for your gasoline or diesel generator, SmartPX can power all your electrical equipment at the job site. From welders to HVAC, it easily handles even the most demanding loads, providing clean and quiet operation for a full workday. SmartPX can be recharged by plugging into a standard wall outlet or a Level II charger.
14.4 or 21.6 kWh battery capacity options with more than enough power for a full day of use in the field
Recharge by plugging into a standard wall outlet or Level II charger
Stay cool and keep the A/C going for a comfortable cab temperature without idling the engine
Recharge in just 2-3 hours using a Level II charger
Up to 12kW at 120V and 240V AC 60Hz
100A (120V) or 50A (240V)
~73 A at 13.7V (~36A at 27.4V)
10 years to 80% of initial capacity
Battery Management System
Operating Temperature Range
-13°F to 115°F (-25°C to 45°C) ambient temperature
Note: Ambient temperature range is estimated based on cell temperature limits, cooling capacity, and built-in heater capacity. Actual performance may vary based on operating environment, storage conditions when not in use, etc.
1300W 100-260VAC 50/60Hz Input
Recharge Time (Default Charger)
14.4 kWh unit: 10 hrs
21.6 kWh unit: 15 hrs
Fast Charger (Add‑on Option)
6000W SAE J1772 EV Interface
Recharge Time (Fast Charger)
14.4 kWh unit: 2.25 hrs
21.6 kWh unit: 3.25 hrs
Fast Charger Weight Addition
7" Color Touch Screen + Key Switch + Generator Toggle Switch
14.4 kWh unit: 600 lbs (273 kg)
21.6 kWh unit: 700 lbs (318 kg)